RESOP PAZ [ENG]
A downloadable game for Windows

IN A FOREIGN WORLD OR TWO LOVED WORDS TO GET TOGETHER TOGETHER TOGETHER THE DEAD TO LIVE TOGETHER Resop WILL SEEK BY ALL MEANS TO UNDERSTAND THE REASON OF ALL I UNDERSTAND WHY THE WORLD IS ONE GAME AND WHY IT HAS BEEN CREATED THE 4th WALL WILL NOT BE LONTEN WITH ALL ITS DEVELOPMENTS

THE GAME AND A GAME OF TYPE

FANTASY, HORROR, PLATFORM, RPG,... YES THERE ARE SOME VERY GORY MOMENTS AND SCARY MOMENTS SO WATCH YOUR HEART.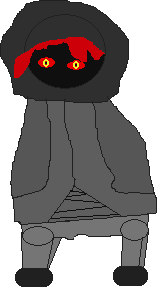 THE GAME CAN BE VERY HARD. SO IF YOU HAVE THE COURAGE, COME AND FACE ME! BECAUSE I THINK YOU ARE LEAVING FROM THE 1st LEVEL hihihi !!!
Install instructions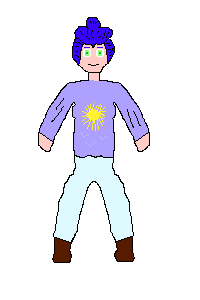 IF YOU HAVE A PROBLEM DOWNLOADING TELL ME IN
COMMENTARY AND I WILL DO MY BEST TO RESPOND TO IT WITH SOUND AND
EQUALIZE NOT LIKE ON ANEWCIYNE EVERYTHING AND GOOD MY CREATOR HAS TESTED THE GAME MORE THAN 20 THOUSAND TIMES NORMALLY ALL IS WELL
DON'T HESITATE TO TELL ME ABOUT YOUR
EXPERIENCE IN COMMENTING ON IT WILL MAKE US ALL EXTRACT PLEASURES.
FINALLY ESPECIALLY HAS LEON GAGIN MY CREATOR AND THANK YOU NOT TO LOWER THE SOUND OF THE MUSIC EVEN IF IT CAN BE ANNOYING OR SCARY IT IS PART OF THE GAME
IF SOMEONE MAKES A VIDEO ABOUT THE GAME BAG THAT ALL THE MUSIC IS FREE RIGHT MY CREATOR CREATED IT.
AND IF YOU MAKE A VIDEO ABOUT IT MY CREATOR HAS ALWAYS DREAMED OF SEEING SOMEONE PLAYING ONE OF HIS GAMES.
THANK YOU FOR TAKING THE TIME TO READ GOOD GAMES 8)
Comments
Log in with itch.io to leave a comment.
(THE VIDEO OF THE TRAILER AND ENGLISH SUBTITLES)
THANKS TO ALL OF YOU WHO TAKE THE TIME TO PLAY THE GAMES AND OUTDO YOURSELVES.